We specialise in providing beautifully designed websites and are hugely passionate about design, usability, and web technology. Meticulous attention to detail, and exceeding client expectations is at the core of our ongoing mission.
Premium Design and Build Quality
Drawing on years of industry experience, we take pride in producing carefully crafted and highly usable websites. All our projects are hand-coded from scratch and adhere to the latest web standards. We thoroughly test everything on all modern browsers including, Safari, Chrome, Firefox, Internet Explorer, and Opera.
Redesigns, Extendibility and Scalability
The internet is a constantly evolving entity. Many exciting new technologies have become available over the past few years, which can significantly benefit businesses of all sizes. We can work with your existing brand to re-ignite your online presence, allowing you to offer new functionality to your customers.
We can equip your business with the facility to mould and sculpt your online presence over time. Monitoring and reacting to user-data is important to stay ahead. In certain cases, design tweaks and redesigns can yield increased interaction, and in-turn profit margins.
Need a Mobile Friendly Website?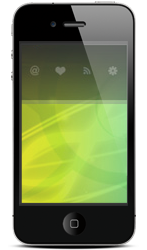 It's clear that the mobile internet has taken off in a big way. There is now a significant amount of users accessing websites with an iPhone, Android, or other such emerging mobile platforms. The introduction of tablet devices also opens up exciting possibilities for modern user-interface design and data manipulation.
We currently offer mobile optimised websites which harness the power of touch interface technology. Most businesses can benefit from allowing their users to access a mobile optimised version of their website. Ease-of-use, along with good user experience, are the primary reasons to adopt this type of service today.
We are also currently investing in mobile interface design for applications and interactive advertising. If you require bespoke interface design for mobile or tablet applications please get in touch to discuss the details.
Content Management Systems
We offer a variety of open source and custom content management solutions to serve small/large websites, publishing platforms, intranet & extranets, and more. Communicating via your website is an important asset whatever your industry and regularly updated content is also beneficial to a website's search engine ranking.
Whatever the configuration, you get complete control over your website's content. At its most basic, a content management system will allow you to edit text and images, publish news items, articles, etc. More advanced configurations enable further scalability and control.
Hosting & Content Delivery
We can offer a range of (internally administered) hosting packages, which ensure your website is served as fast–and–reliably as possible from our high-speed data center based in London. We have set-up and worked with some of the leading Content Delivery Network providers which use geographic regions to serve rich media content to users as fast as possible.
In partnership with our locally based specialist hardware providers, we can offer a range of advanced network solutions such as; Dedicated, VPS & Cloud servers, Hardware procurement, Telephony systems, CRM systems, and more.
Project Cycle & Process
Our overall approach is pragmatic and organised. With proper planning from the outset, potential problems are avoided and things will run smoothly. Our due diligence during the initial stages of a development will ensure your project exceeds your expectations.
Here is a diagram to show how we undergo every project. Strand (a) represents us, and Strand (b) represents you. The intersections represent the key milestones during the project cycle. The strands in-between represent our commitment to regular ongoing communication.

1 – Discovery
Initial meeting to discuss requirements.
2 – Understanding
We supply you with a detailed proposal based on your requirements.
3 – Design Phase
The creative process starts and we begin developing the website look-and-feel.
4 – Review & Production
Design drafts are presented, discussed, and tweaked before moving on to production.
5 – Test Server & Launch
The fully functioning final version is presented for review on a staging server. Exhaustive testing is carried out before finally going live online.
Ongoing Support & Maintenance
We value our clients and provide a high level of support and aftercare. If your company requires ongoing comprehensive maintenance, we offer several plans which provide assurance that you can always rely on.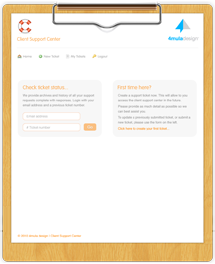 All maintenance plans cover things like:
Important security updates
Regular website backup and storage
Ongoing website performance optimisation
Website validation checks
Content tweaks and modifications
Server uptime monitoring
Page load optimisation
Access to our support website
Honest help & advice
If you would like to discuss a website project please feel free to drop us a line. You can call us on 01173 303269 or send us a message using the contact us button below.